Guru Asis Crane Service is a partnership firm with two partners and sixty plus employees who work all over the India
The leading company that has serviced the Indian construction industry for over 15 years. Since the company's foundation it has amassed a huge amount of experience and acknowledgement within the industry. Locally it is well known and has always been greatly appreciated for the work it has accomplished in the many years. With nearly Decade of experience, we know our customers want options.
We introduce ourselves as one of the reputed crane hiring company, situated in Mumbai. We are working with multi-national companies in India.
We provide a wide range of cranes with various capacities of popular brands like Grove, Krupp, Demag and Gottwald. We provide trained operators for the Cranes throughout the work site and expert technical services, experienced and skilled manpower to assist with the work.
We have a young fleet of 25 All Terrain Cranes in the range of 35 MT to 500 MT and we also have 34 Hydra's of 12 M.T and 14 M.T.
We are service and safeties focused, and strive to provide the client, with the best possible service and safety initiatives.
Guru Asis Crane Service are one of the leading company in installing Wind Turbines and has also helped in generating renewable energy.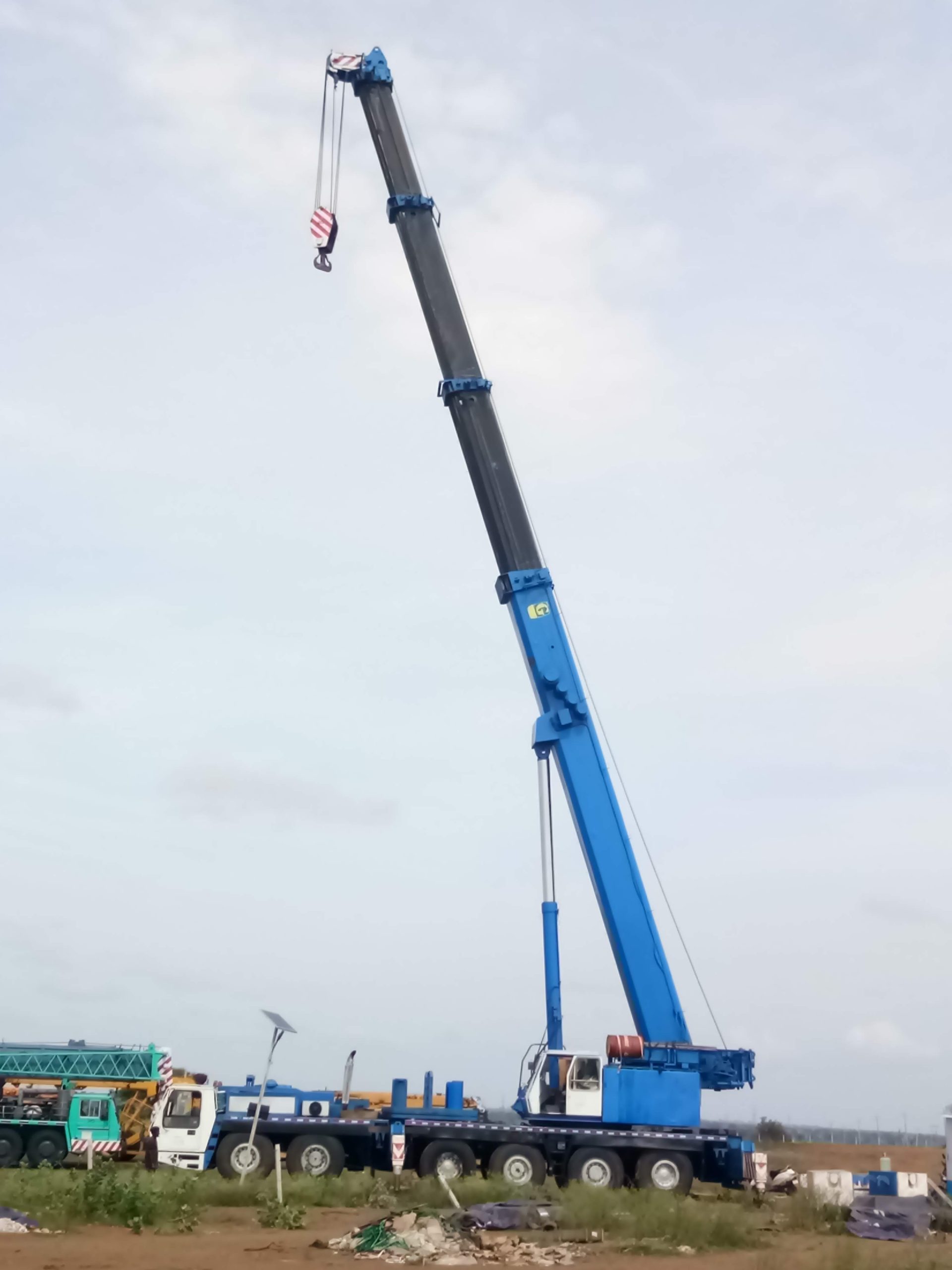 We provide great, on time services to our valuable customers.